12th September 2019
Dr. Christian Münch

Defects in these processes drive the development of neurodegenerative diseases like Alzheimer's and Parkinson's, in which proteins misfold and aggregate, causing affected neurons to die
Why did you chose to focus your research on the mtUPR?
Early on in my career, I developed a passion for those cellular processes that ensure correct folding and function of proteins. Defects in these processes drive the development of neurodegenerative diseases like Alzheimer's and Parkinson's, in which proteins misfold and aggregate, causing affected neurons to die. Cells activate specific stress responses to eliminate protein misfolding, thereby keeping the cell alive. A few years ago, I realized that we know very little about mitochondrial stress responses, even though mitochondrial proteins fulfill essential functions in cellular energy supply. I then started fully devoting my research efforts to the "mitochondrial unfolded protein response", short mtUPR. I soon learnt that this is an extremely fascinating field with exciting discoveries lying ahead of us.
Is there a certain goal that you have set yourself in your research?
Currently, my lab tries to understand how the mitochondrial stress response works, and which signals are needed to trigger and regulate this response.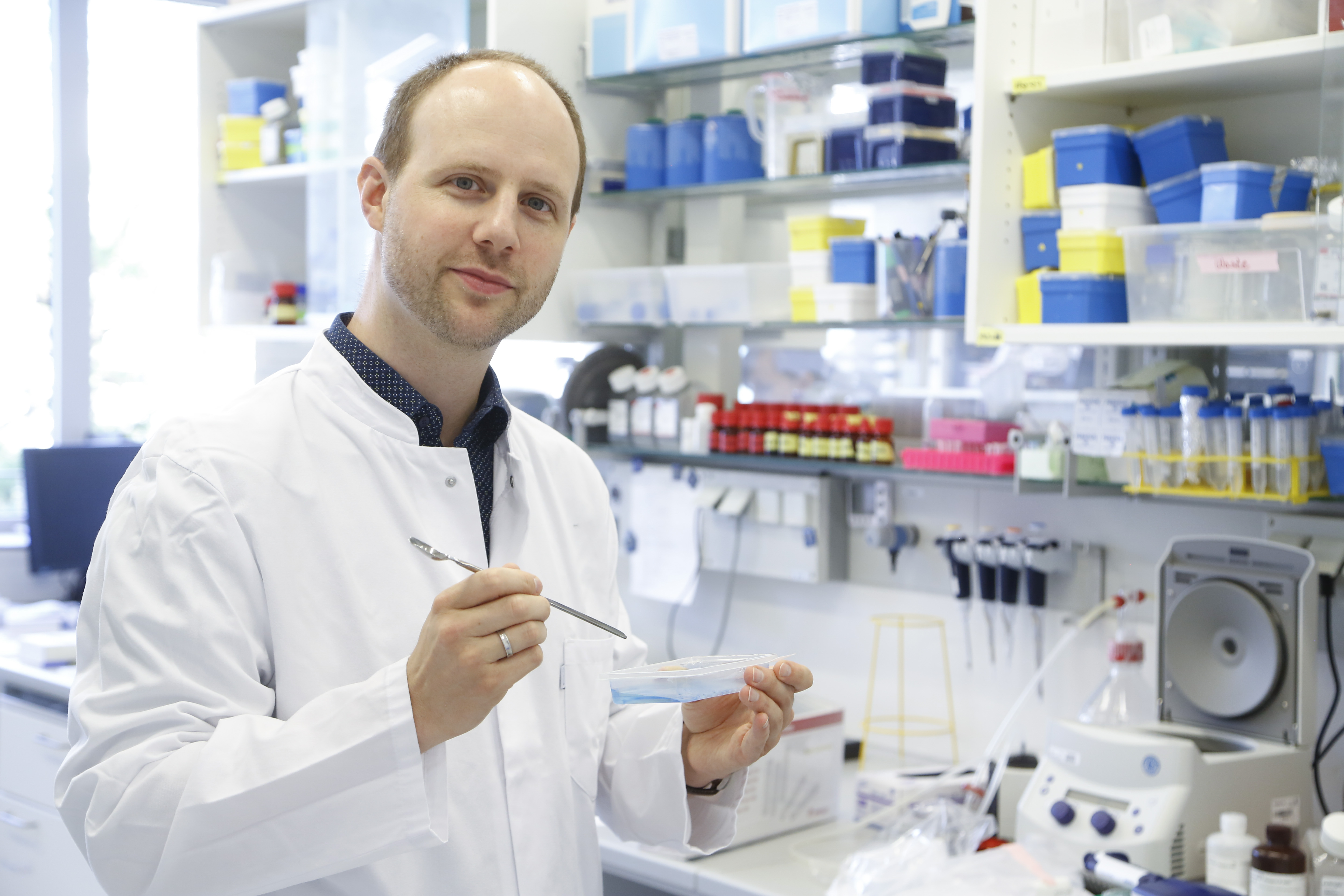 The next step will be to assess if and to what extent these processes are involved in disease development. Naturally, our biggest hope is to contribute to the efforts undertaken worldwide to identify new strategies for the treatment of neurodegenerative diseases, or even first cures. But we still have a long way to go.
What will the future of your research look like?
It is becoming increasingly clear that different cellular stress responses are connected to each other, constituting a highly complex intracellular network. Our future job will be to address this complexity. First, we will have to start analyzing individual processes in molecular detail. Then, we need to understand the interconnectivity, before we may eventually discover how errors in these complex networks trigger or drive disease. To be successful, we depend on an ever-increasing spectrum of state-of-the-art technologies. All this will keep us busy for many years to come.

What do you do to unwind from work?

I have two small children who get me distracted in an instant.
What do you do to relax?
I spend time with my family.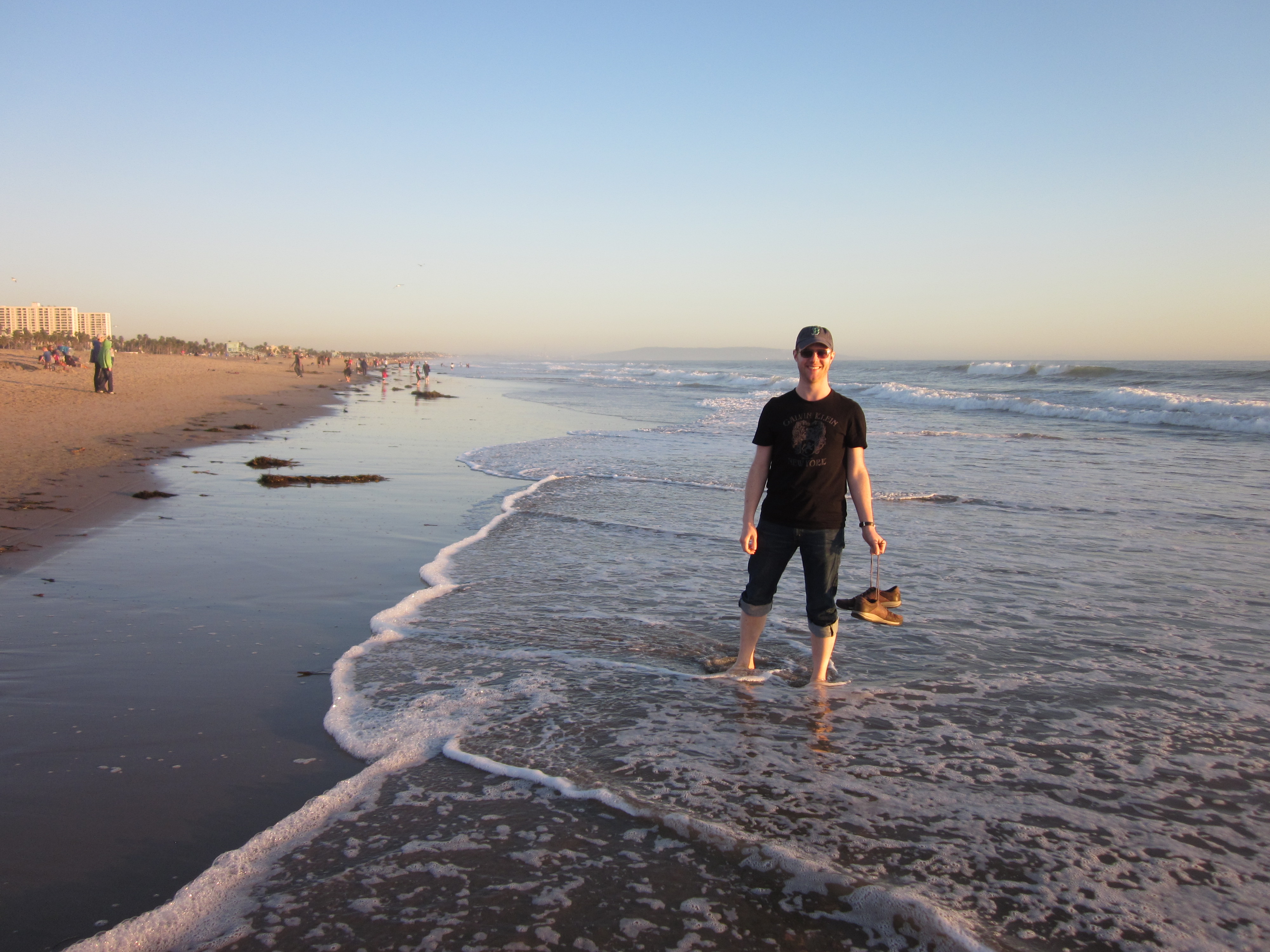 What do you like about your research environment?
I particularly enjoy the interaction with other groups in my department, but also at Goethe University in general. Goethe University provides an excellent technical infrastructure and offers plenty of opportunities for a vivid and productive exchange with my colleagues, thereby fueling academic collaborations on many layers. This is very important for a young scientist like me and nurtures my passion for research.
How could the research conditions be improved for young scientists?
The bottleneck with respect to long-term perspectives surely is a huge challenge in the academic system, which affects many of us. We need new ways to provide young talents with more career stability. The introduction of so-called tenure track professorships is a strong step into the right direction. For most young scientists, their perspective in science remains vague and a major challenge at this point in life, especially for those who care for a family. We will need to find better solutions to retain the best qualified women and men in academia.